Since 2008, DoxyWorld has been manufacturing 1W-style transistor recording amplifiers. Our goal is to replicate our model, a small amp based on the Supersonic PR80 radio audio amp section, in tone and in look.
Our products are designed to sound as close as possible to their model. Each product differs on the accuracy of its tone, of its look and the presence of some additional features.
Our products are manufactured by hand in France. When impossible to source, some electronics parts are also hand-made to exact specifications of their vintage counterpart.
Most of our customers use our products with a Red Special guitar and a treble booster. While the treble booster is a 'must-use', our amps will give good results with different type of guitars.
The Supersonic Doxy
A Supersonic P.R.80 amp section in a pedal.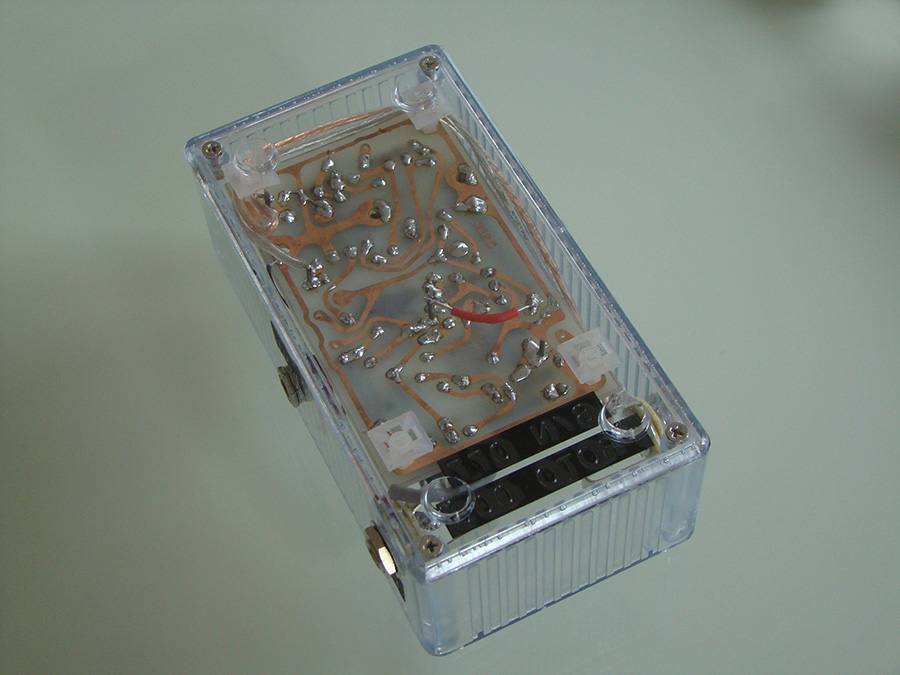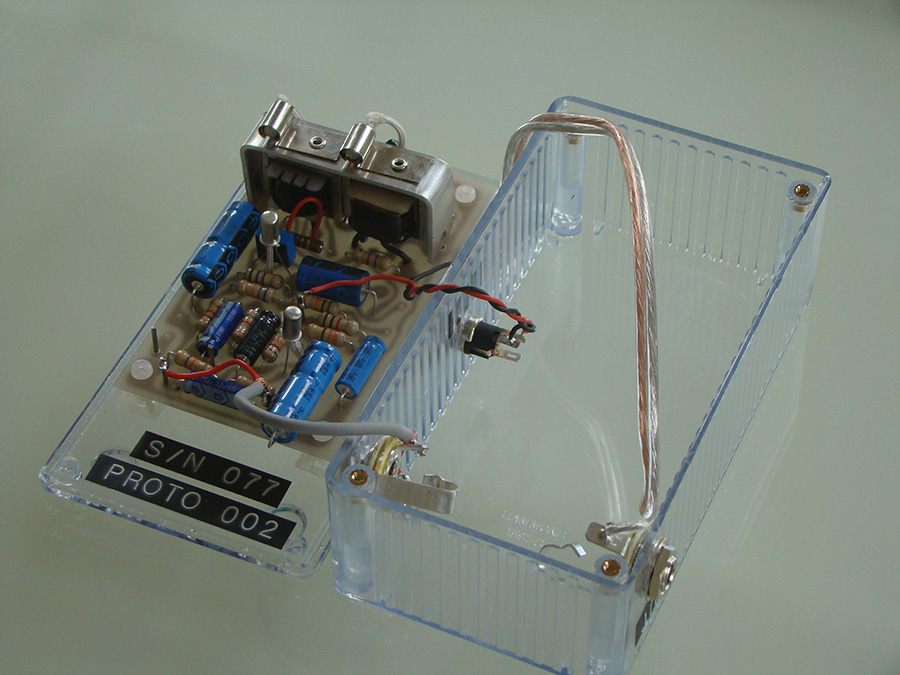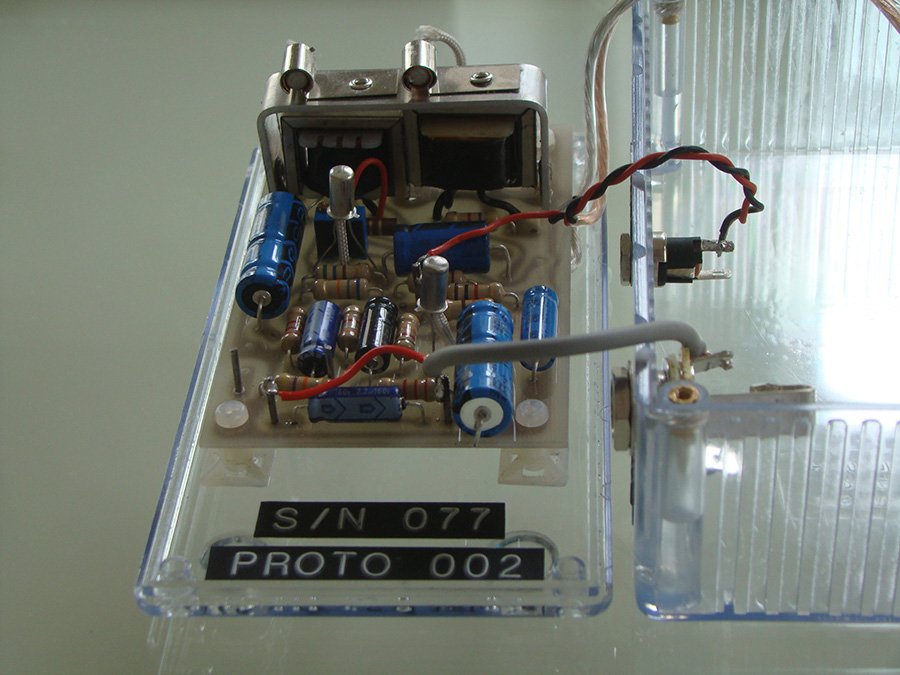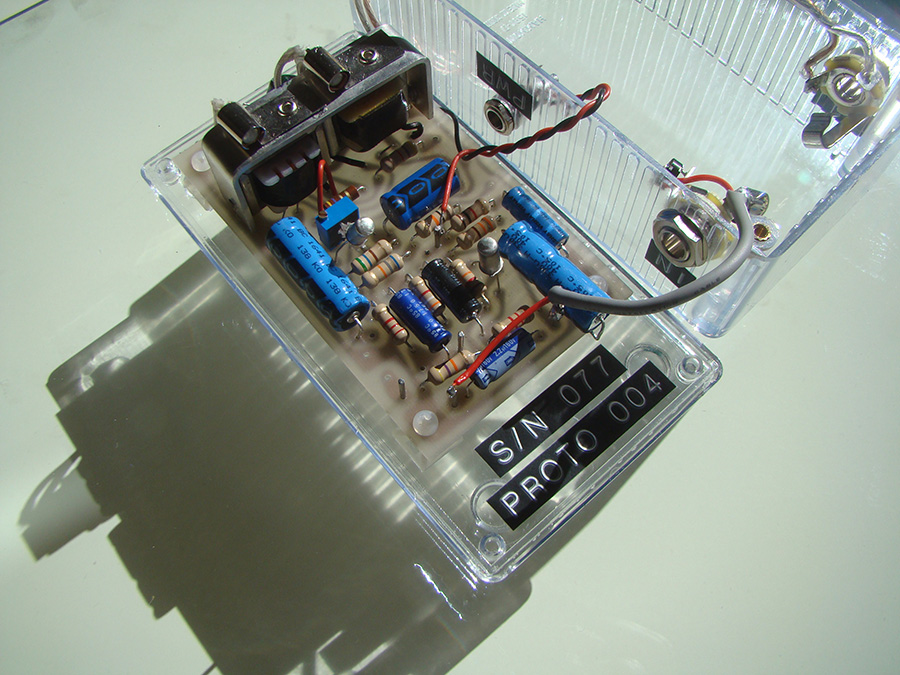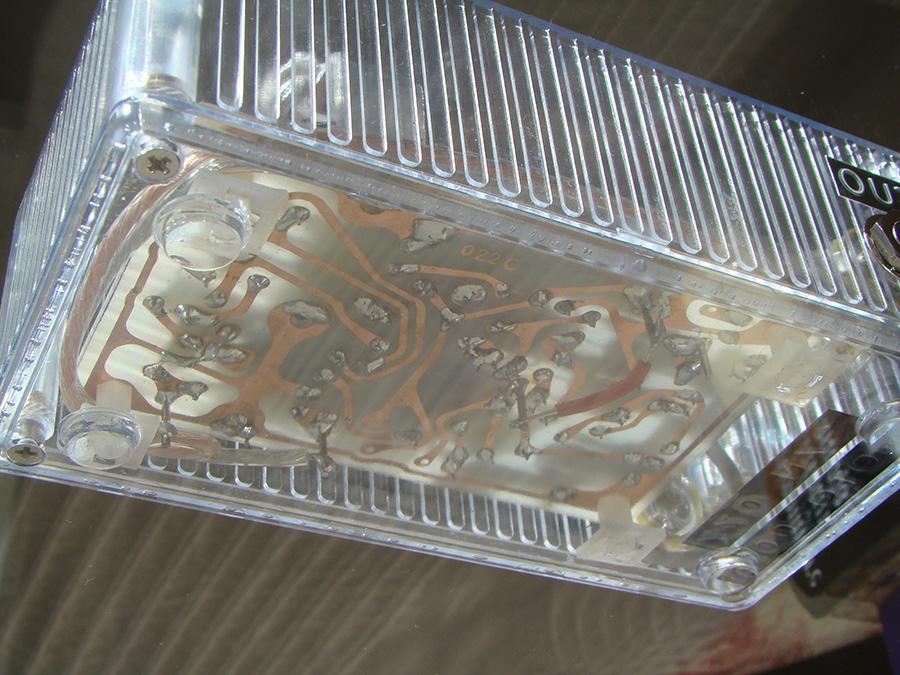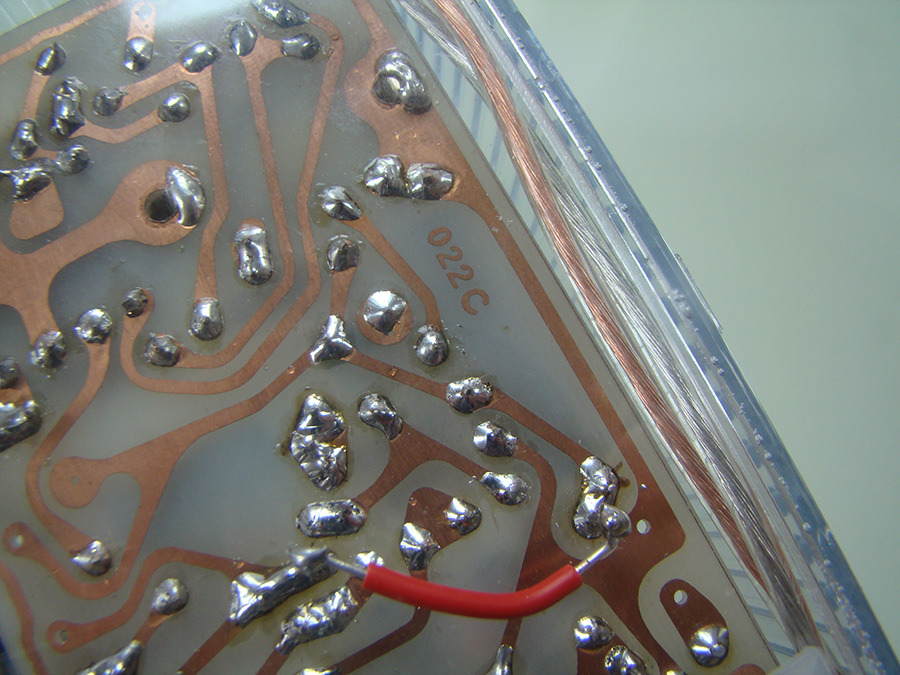 Technical specifications
Our videos
Check out our latest recordings.
Coming soon...
Pricing
299 € + shipping
Please contact us regarding leadtime and shipping options.